ABOUT
I will be a reliable partner for clients.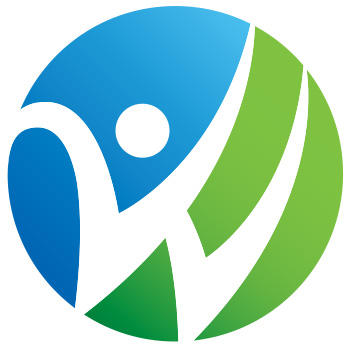 Symbol
Witia is a company with expertise in the field of production. The W that stands for Witia is made by combining Vs shaped in the image of a person and symbolizing human ability and vision. The shape of a circle is used to express the company"s mind to become a global technical outsourcing company by collaborating with various companies around the world beyond its domestic capabilities. Furthermore, the identity of an innovative company is expressed with a combination of green, which symbolizes eco-friendliness, and blue, which symbolizes smart technology.
The company"s culture of being centered on young talent is expressed dynamically through the images of a person"s head, symbolizing the smartness of technology, and the hands that creates the final result.
Logo
Wetia Color System
Blue
CMYK 100/6/0/0
PANTONE 293C
Green
CMYK 95/56/0/0
PANTONE 356C
Sky
Blue
CMYK 65/0/0/0
PANTONE 2915C
Yellow
Green
CMYK 55/0/100/0
PANTONE 368C
Gray

CMYK 0/0/0/70
PANTONE 425C
Gold

CMYK 30/40/70/0
PANTONE 875C